It's not my birthday.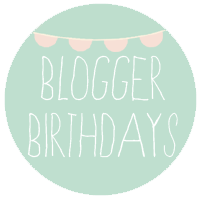 There is something unique about the blogger community. We post/write about our lives, our ideas, our exciting moments, and our heartaches. We reach out to one another and share in each other's joys and frustrations. We feel close and connected to people we haven't met, or rarely see. It's unique and some might find it odd, but some, like myself, find it special. However, it is easy to overlook, forget, or be completely unaware that our favorite bloggers have birthdays that go unnoticed. This blog is dedicated to sharing birthday of bloggers we follow so that we can help make their special day, a little more special.
Fellow bloggers, I hope you add yourself to the birthday calender so we can make sure we wish you a special day!